At FBC's & 123's Christian Preschool, it is our privilege to partner with parents in laying the foundation for faith development. It is our goal to help children develop a positive, loving, and caring image of God by modeling those qualities. The early childhood years are crucial for the sound spiritual, emotional, social, intellectual, and physical development of every child. Our goal at FBC's & 123's is to address these needs and provide all of our students with a top quality, Christ-centered education filled with love, affirmation, learning, and fun.

NOW ENROLLING FOR 2020-2021!

Three Year Old Class – meets Tuesday and Thursday from 8:30 – 11:15. Tuition is $65/mo. from September—May.

Four and Five Year Old Class—meets Monday—Thursday from 8:15—11:15. Tuition is $130/mo. from September—May.
Early Drop-Off/Late Pick-up Options
We offer early drop-off, as early as 7:45 AM and late pick-up, as late as 12:15 PM. This needs to be arranged in advance, by calling the church office.
ENROLLMENT FORMS & PROCEDURE
Enrollment is open now! Click on the ENROLL NOW button to fill out the digital enrollment form. Then mail the $60 enrollment fee to:
First Baptist Church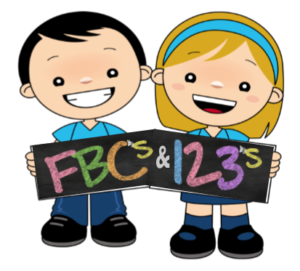 Lamar, MO 64759
Exposure to Christian values, scripture and stories of God's people, along with daily emphasis




on Christian character.

Themed units with play-based, age-appropriate, hands-on activities

Experiences in cognitive development, art, music, movement, science and math.

Social interaction with adults and other young children in a caring and nurturing environment.

Student assessment and yearly developmental screenings.
2020-2021 SCHOOL CALENDAR
August 31 ● First Day of School
September 7 ● Labor Day – No School
November 25 & 26 ● Thanksgiving Break
December 21 – December 31 ● Christmas Break
January 4 ● 1st Day of 2nd Semester
January 18 ● MLK Day – No School
February 15 ● Presidents Day – No School
March 15-18 ● Spring Break
May 20 ● Last Day of School
**Snow days will be the same as Lamar R1
Director: Valerie Waggoner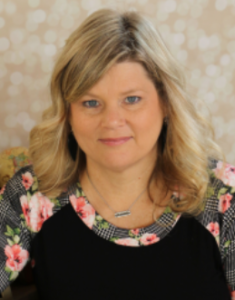 Ms. Val has been developing educational programs for children for 29 years. She began her career when she founded, operated, and taught at Ready, Set, Grow Preschool in Joplin. When she and her husband Bernie moved back to Lamar, she started a preschool for 3 year olds in her home, which continued until she became the Director of Christian Education at LUMC. She served there for 20 years, where she was also the director for Love & Learn Christian Preschool for the past 4 years. She has a BS in Education with an emphasis in Early Childhood. She feels honored and blessed to be a part of FBC's & 123's.
Lead Teacher: Joyce Phipps
Ms. Joyce began her career teaching first grade in the Independence Public School District, when she married her husband Scott, she moved to Lamar and continued teaching first grade at East Primary. After teaching in public schools for 25 years, she teamed up with Ms. Val in 2015 to teach at Love & Learn Christian Preschool. She has a BS in Education, a Masters of Ed. in Multi-Disciplinary Education, and 30 additional hours in Elementary Education. Joyce is passionate about bringing out the best in her students, and is excited to continue working with children at FBC's & 123's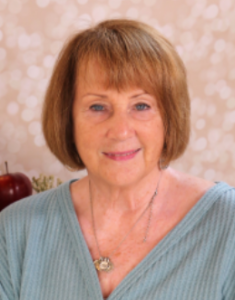 Ms. Suzanne taught preschool at Lamar Preschool for 13 years. Since her "retirement," she has been teaching Sunday School, coordinating the Back Pack Snack Program, and making a name for herself in the "MeMe" Business. She has a BS in Education with an emphasis in Early Childhood and a Masters of Ed. in Elementary Education. She has been a consulting part of our preschool team since 2015, and teaching in the classroom for the past year. She loves her time with the children, and they love their time with her!
Ms. JoJo taught for 7 years in public schools before having children and becoming a stay-at-home mom. She is very active in ministry at Oakton United Methodist Church, where she hosts several weekly Bible studies, is coordinator for Operation Christmas Child, is a youth counselor and teaches abstinence/sexual purity classes. JoJo was with the Love & Learn Christian Preschool team for 2 years. She has a BS in Education with an emphasis in Early Childhood. We love and appreciate the joy and energy she brings to her classroom!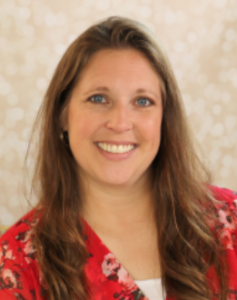 Ms. Wendy began her career teaching K and Pre-K at Sheldon for one year. She spent the next six years in Nevada, teaching K, K-1 looping classroom and Title 1 Reading. In 2008, she returned to her alma mater and taught Kindergarten for two years at Lamar East Primary, after which, she was blessed to be able to stay home with her 3 children while continuing to substitute in the district. She has a BS in Education with emphasis in Early Childhood and Masters of Ed. in Reading, along with training in Reading Recovery. Wendy was part of the Love & Learn Christian Preschool team for 3 years, and we are thrilled that she will be joining us at FBC's & 123's!