I have a child that will be entering kindergarten, what are my options?
Traditionally, your kindergarten options have been public education or home school. We hope to offer a bridge between these two options to our community by providing a classroom-like setting of similar age peers taught by a highly trained certified teacher.
Unlike public education, our kindergarten curriculum integrates God's word into all areas, and serves as an extension of the Christian values taught at home. We offer a family-like atmosphere of 6 to 8 children with a schedule that allows families more flexibility for activities outside of school.
After the completion of our kindergarten program, students will be ready to successfully transition into first grade.
At FBC's & 123's, staff and children strive to "grow in the grace and knowledge of our Lord and Savior, Jesus Christ" (2 Peter 3:18). This is accomplished by integrating God's Word into all areas of learning. With a Christian education, children learn that God is constantly at work in the world, not just on Sunday, but in their daily lives. Students are encouraged to ask the questions that will help them understand what it means to be a Christian. Our goal is to grow a desire in students to know God and to become followers of Christ.
In searching for a kindergarten program, what should I look for?
According to the National Association for Education of Young Children, here is a list of the "Top 10 Signs of a Good Kindergarten Classroom"
These are aspects FBC's & 123's strives to meet in our preschool and kindergarten programs.
Children are active, playing and working with other children and materials.

Children have access to a variety of activities and materials.

Children receive individual and small-group work time with teachers, not solely large-group work time with teachers.

Children's work decorates the classroom.

Children learn numbers and the alphabet during everyday experiences, not solely during instructional times.

Children have long periods (at least an hour) of playing and exploring, including playing outside daily, and do not fill out worksheets.

Children are read to by teachers during the day and in small groups, not just during group story time.

Children receive curriculum individualized to meet their own needs and strengths.

Children and parents look forward to school.

The focus of the classroom is on the development of the whole child, not just academic readiness.
Why does FBC's & 123's only offer a half-day (Monday-Thursday) kindergarten?
What your child does during the school day is much more important than the amount of time in the school day.
Advantages of a half-day kindergarten:
Developmentally appropriate for 5- to 6-year-old's attention spans and level of interest

More personalized instruction allowing the teacher to teach toward student specific needs and strengths

More engagement and time on task due to fewer interruptions

More time with family and other relationships outside of school
What will be the class size of FBC's & 123's Kindergarten?
Our target class size is 6 to 8 children.
Advantages of a small class size:
Research shows that there is higher student achievement with lower teacher student ratios.

Time spent in school is more focused and concentrated

Teachers are able to get to know their students better and can build stronger relationships

More individualized instruction focusing on student strengths and weaknesses

More cohesive group of students who support and learn from one another

More in depth study and ability to expand on themes based on student interest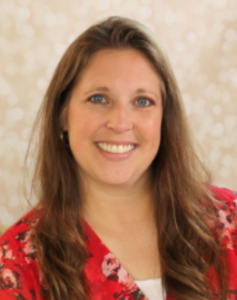 Ms. Wendy began her career teaching K and Pre-K at Sheldon for one year. She spent the next six years in Nevada, teaching K, K-1 looping classroom and Title 1 Reading. In 2008, she returned to her alma mater and taught Kindergarten for two years at Lamar East Primary, after which, she was blessed to be able to stay home with her 3 children while continuing to substitute in the district. She has a BS in Education with emphasis in Early Childhood and Masters of Ed. in Reading, along with training in Reading Recovery. Wendy has been part of our team for 5 years. We are so thankful that she brings her passion for teaching and love for children to FBC's & 123's!
We understand that choosing a school for your child is a big decision and pray that God guides you to the best choice for your family. If you have any additional questions or concerns, please contact us at preschool@fbclamar.org or First Baptist Church of Lamar at 417-682-3538.

ENROLLMENT FORMS & PROCEDURE
Enrollment is open now! Click on the Enrollment button below to fill out the digital enrollment form. Then mail the $60 enrollment fee to:
First Baptist Church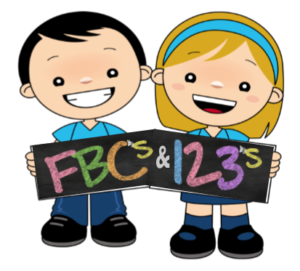 Lamar, MO 64759